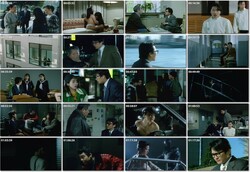 File info:
Categories: Pinku Crime Thriller
Runtime: 01;20;16
Countries: Japan
Languages: Japanese
Subtitles EMBEDDED: ENGLISH
Directors: Takao Nagaishi
Cast: Hiroyuki Okita, Sakae Umezu, Riza Nakajo
One of Keisuke's students is found dead and her death ruled an accident. Keisuke and the girl's mother don't believe the death to be accidental - and upon investigation, Keisuke and Uncle unknowingly delve into an underground world of shady cops, scummy drvg dealers, corrupt teachers and a r@pe-porn ring. Once again, R@peman sets out to right wrongs through penetration.
Video: DVDRip, MKV, AVC, H.264, 704x384, 1020 kb/s
Audio: AAC, 2 ch, 128 kb/s
Size: 660 MB
Free DownloaD Links
| FILEBOOM.ME | FILE.AL |
Free DownloaD Links II
| FILEBOOM.ME | FILE.AL |

«|» ErOtIc PlEaSuRe «|» ErOtIc CiNeMa «|» ErOtIc PaLaCe «|» AnOtHeR cInEmA «|»