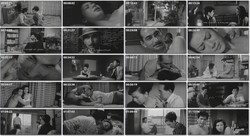 File info:
Categories: Erotic Romance Crime Drama
Runtime: 01;17;46
Countries: Japan
Languages: Japanese
Subtitles EMBEDDED: ENGLISH
Directors: Seiichi Fukuda
Cast: Kaoru Miya, Mari Nagisa, Noriko Chigetsu
When the two lovers Yukio and Minoru meet again after four years of separation, they find that their old feelings are not dead. The problem is that Yukio is now married. But things get really complicated when they are spied upon by a blackmailer who then forces Yukio to have sex with Mister Jacob, a foreign businesman. Ironically, it was Yukios unknowing husband, who ordered the blackmailer to find a woman for his important business partner Jacob...
Video: VHSRip, MKV, AVC, H.264, 704x304, 1012 kb/s
Audio: AAC, 2 ch, 128 kb/s
Size: 628 MB
Free DownloaD Links
| FILEBOOM.ME | FILE.AL |
Free DownloaD Links II
| FILEBOOM.ME | FILE.AL |

«|» ErOtIc PlEaSuRe «|» ErOtIc CiNeMa «|» ErOtIc PaLaCe «|» AnOtHeR cInEmA «|»