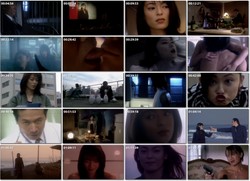 File info:
Categories: Pinku Action Crime Thriller
Runtime: 01;19;04
Countries: Japan
Languages: Japanese
Subtitles EMBEDDED: ENGLISH
Directors: Hidekazu Takahara, Yasunori Nishi
Cast: Chieko Shiratori, Ichiho Matsuda, Terunori Miyazaki
Rei, a woman without a past or identity, is an undercover agent to the Zero Department, a deadly underground division of the Japanese police force. Someone has been slaughtering innocent people for the medical Black market. Rei is assigned to kill the mysterious criminal, and her only lead is a mistress of a large criminal boss, who is seducing Rei.
Video: DVDRip, MKV, AVC, H.264, 640x368, 1010 kb/s
Audio: AAC, 2 ch, 128 kb/s
Size: 649 MB
Free DownloaD Links
| FILEBOOM.ME | FILE.AL |
Free DownloaD Links II
| FILEBOOM.ME | FILE.AL |

«|» ErOtIc PlEaSuRe «|» ErOtIc CiNeMa «|» ErOtIc PaLaCe «|» AnOtHeR cInEmA «|»