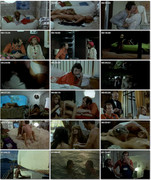 File info:
Categories: Explicit Erotic Comedy
Runtime: 01;20;29
Countries: France
Languages: English (dubbed)
Directors: Christian Gion (as Bernard Legrand)
Cast: Philippe Gaste, Anne Libert, Pierre Danny
In order to receive their part of an inheritance from an uncle, Barbara and Bernard, a couple about to divorce must find the other beneficiary, Jean-Pierre, the illegitimate son of the uncle. As they search for him, they arrive at Boulogne, which they will find is used by rich people as a place to be sexually free in total privacy. There, they will be led by other couples to fulfill their most daring fantasies.
Video: VHSRip, MKV, AVC, H.264, 688x408, 1012 kb/s
Audio: AAC, 2 ch, 128 kb/s
Size: 650 MB
Free DownloaD Links
| KEEP2SHARE.CC | FILE.AL |
Free DownloaD Links II
| KEEP2SHARE.CC | FILE.AL |

«|» ErOtIc PlEaSuRe «|» ErOtIc CiNeMa «|» ErOtIc PaLaCe «|» AnOtHeR cInEmA «|»