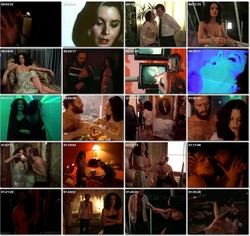 File info:
Categories: Explicit Erotic Drama
Runtime: 01;42;33
Countries: Brazil
Languages (2 audio tracks): 1.Russian (AVO) | 2. Portuguese
Subtitles EMBEDDED: ENGLISH
Directors: Arnaldo Jabor
Cast: Sonia Braga, Paulo Cesar Pereio, Vera Fischer
Paulo, has just been abandoned by his beautiful blonde wife Barbara who ran away with another man. Revelling in self pity, he leaves his penthouse in search of liquor. In a bar, he witnesses a relational quarrel and after the disturbance, he asks the woman Maria to go home. She pretends to be a streetwalker in fact, she had a homosexual lover who gave no value to her. And a brazen sexual affair starts.
Video: DVDRip, MKV, AVC, H.264, 640x480, 1015 kb/s
Audio (2 audio tracks): 1. RU. (AAC, 2 ch, 128 kb/s) | 2. PT. (AAC, 2 ch, 128 kb/s)
Size: 934 MB
Free DownloaD Links
| FILEBOOM.ME | FILE.AL |
Free DownloaD Links II
| FILEBOOM.ME | FILE.AL |

«|» ErOtIc PlEaSuRe «|» ErOtIc CiNeMa «|» ErOtIc PaLaCe «|» AnOtHeR cInEmA «|»