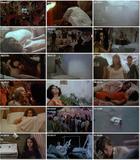 File info:
Categories: Erotic Fantasy Romance Drama
Runtime: 01;40;12
Countries: Mexico, France, West Germany
Languages (2 audio tracks): 1. Russian (VO) | 2. Spanish
Subtitles EMBEDDED: English, Frech, Russian
Directors: Ruy Guerra
Cast: Irene Papas, Claudia Ohana, Michael Lonsdale
While Erendira, a beautiful teenage girl, has a surreal mystical vision, her grandmother's house catches on fire and burns to the ground. Her grandmother holds Erendira responsible and, in order to extract restitution from the girl, forces her into prostitution. Erendira's surreal mystical experiences continue while her grandmother grows rich from exploiting her.
Video: DVDRip, MKV, AVC, H.264, 704x400, 1000 kb/s
Audio (2 audio tracks): 1. RU. (AAC, 2 ch, 128 kb/s) | 2. ES. (AAC, 2 ch, 128 kb/s)
Size: 903 MB
Free DownloaD Links
| FILEBOOM.ME | FILE.AL |
Free DownloaD Links II
| FILEBOOM.ME | FILE.AL |

«|» ErOtIc PlEaSuRe «|» ErOtIc CiNeMa «|» ErOtIc PaLaCe «|» AnOtHeR cInEmA «|»