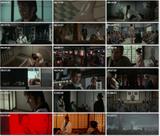 File info:
Categories: Pinku Explicit Erotic Action
Runtime: 01;23;12
Countries: Japan
Languages: Japanese
Subtitles EMBEDDED: ENGLISH
Directors: Takashi Harada
Cast: Goro Ibuki, Reiko Ike, Bin Amatsu
A ronin desperado who turns into a criminal is condemned to death sentence. However, he is saved by the notorious Bohachi clan who contemplate to use his sword skills against their rivals. The ronin now finds himself in an inferno of war between brothels and conspiracies.
Video: DVDRip, MKV, AVC, H.264, 720x304, 1000 kb/s
Audio: AAC, 2 ch, 128 kb/s
Size: 673 MB
Free DownloaD Links
| FILEBOOM.ME | FILE.AL |
Free DownloaD Links II
| FILEBOOM.ME | FILE.AL |

«|» ErOtIc PlEaSuRe «|» ErOtIc CiNeMa «|» ErOtIc PaLaCe «|» AnOtHeR cInEmA «|»