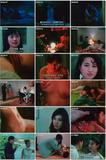 File info:
Categories: Explicit Erotic Action
Runtime: 01;26;09
Countries: Hong Kong
Languages: Chinese
Subtitles EMBEDDED: ENGLISH / CHINESE
Directors: Lau Chan
Cast: Lily Lee, Rena Otomo, Takajo Fujimi
Yuen Shang is trying to kill tough guy Ting Sai Hung, because he killed her father. But Yuen's attempt is foiled by recently-reincarnated Shum Key. Ting then hires Key as a bodyguard, but Key's entry to the Ting household causes problems. Ting's daughter Carrie is mad about Key, but Key is hot for Ting's pretty wife Cindy. And Horse, one of Ting's henchman, spends lots of time trying to get on with Carrie and repel Key. Inbetween all this, Ting finds a nightclub dancer who "drives his dicky wild", Tong Yan. He invites Tong to be his concubine, not knowing she is Yuen Shang's cousin, and bent on helping to bump off Ting.
Video: DVDRip, MKV, AVC, H.264, 640x480, 1007 kb/s
Audio: AAC, 2 ch, 128 kb/s
Size: 689 MB
Free DownloaD Links
| FILEBOOM.M | FILE.AL |
Free DownloaD Links II
| FILEBOOM.ME | FILE.AL |

«|» ErOtIc PlEaSuRe «|» ErOtIc CiNeMa «|» ErOtIc PaLaCe «|» AnOtHeR cInEmA «|»