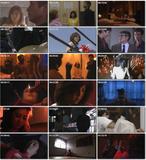 File info:
Categories: Explicit Erotic Crime Romance Drama
Runtime: 01;20;51
Countries: Japan
Languages: Japanese
Subtitles EMBEDDED: ENGLISH
Directors: Takashi Miike
Cast: Atsuko Sakuraba, Kenji Haga, Shinobu Kandori
The story a female wrestler who is really an undercover agent. Disguised as a wrestling warrior, heroine Jun Shirogane goes after the gang that killed her family. Aided by secret service colleague Yusuke Minamida, Jun goes undercover as "Silver", a formidable fighter in the professional women's wrestling circuit. But Jun's success in the ring doesn't distract her from her primary mission: exacting revenge on the "Paradise" gang.
Video: DVDRip, MKV, AVC, 704x384, 1012 kb/s
Audio: AAC, 2 ch, 128 kb/s
Size: 653 MB
Free DownloaD Links
| FILEBOOM.ME | FILE.AL |
Free DownloaD Links II
| FILEBOOM.ME | FILE.AL |

«|» ErOtIc PlEaSuRe «|» ErOtIc CiNeMa «|» ErOtIc PaLaCe «|» AnOtHeR cInEmA «|»