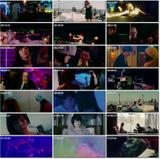 File info:
Categories: Pinku Drama
Runtime: 01;30;09
Countries: Japan
Languages: Japanese
Subtitles EMBEDDED: ENGLISH
Directors: Ken Ninomiya
Cast: Yuki Sakurai, Niino Furuhata, Junko Abe
Aki Oria came to Tokyo ten years ago to become an actress. She is now 29-years-old and works as a magician's assistant. She has no passion for her work or goals to live for. She pretends to be hypnotized on stage. This leads to a blurred line between reality and illusion. Soon, her mental state drifts between the two mental states.
Video: BDRip, MKV, AVC, H.264, 720x304, 1000 kb/s
Audio: AAC, 2 ch, 128 kb/s
Size: 765 MB
Free DownloaD Links
| FILEBOOM.ME | FILE.AL |
Free DownloaD Links II
| FILEBOOM.ME | FILE.AL |

«|» ErOtIc PlEaSuRe «|» ErOtIc CiNeMa «|» ErOtIc PaLaCe «|» AnOtHeR cInEmA «|»