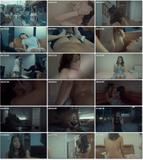 File info:
Categories: Explicit Erotic Romance Drama
Runtime: 01;19;30
Countries: South Korea
Languages: Korean
Directors: Lee Sang-woo-VI
Cast: Baek Se-ri, Ahn So-hee-I, Kim Tae-san
Soo-hyeon and Hye-ji are sitting on a pile of debt thanks to their husband and father who ran away in the middle of the night. Tae-san the loan shark demands the money no matter what. He r@pes the mother and daughter and requires them to join prostitution. They survive day by day selling themselves until one day, Tae-san suggests a way they can clean slate over one night and that is for the mother and daughter to have the most extreme sex with one man.
Video: HDRip, MKV, AVC, H.264, 720x400, 1020 kb/s
Audio: AAC, 2 ch, 128 kb/s
Size: 641 MB
Free DownloaD Links
| FILEBOOM.ME | FILE.AL |
Free DownloaD Links II
| FILEBOOM.ME | FILE.AL |

«|» ErOtIc PlEaSuRe «|» ErOtIc CiNeMa «|» ErOtIc PaLaCe «|» AnOtHeR cInEmA «|»