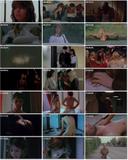 File info:
Categories: Erotic Romance Thriller
Runtime: 01;33;20
Countries: West Germany
Languages (3 audio tracks): 1. English (dubbed) | 2. German | 3. Russian (VO)
Subtitles EMBEDDED: German, Russian
Directors: Eckhart Schmidt
Cast: Desiree Nosbusch, Bodo Steiger, Simone Brahmann
The hero-worship that Simone has for a pop singer is built to a crescendo until she passes out when she finally sees him up-close in a crowd of fans pushing him for autographs. She is later shocked when he lets her know that he does not love her. In an instant, she is caught "in a trance" and feels a murderous urge that is bigger than the both of them...
Video: BDRip, MKV, AVC, H.264, 720x384, 1006 kb/s
Audio (3 audio tracks): AAC, 2 ch, 128 kb/s - [1. English | 2. German | 3. Russian]
Size: 924 MB
Free DownloaD Links
| FILEBOOM.ME | FILE.AL |
Free DownloaD Links II
| FILEBOOM.ME | FILE.AL |

«|» ErOtIc PlEaSuRe «|» ErOtIc CiNeMa «|» ErOtIc PaLaCe «|» AnOtHeR cInEmA «|»