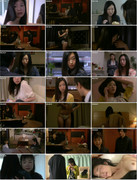 File info:
Categories: Explicit Erotic Romance Drama
Runtime: 01;14;46
Countries: Japan
Languages: Japanese
Directors: Takahiro Ueno
Cast: Yuko Mizushima, Kokone Sasaki, Masanori Sugawara
Ryoko is a woman in her 50's. She runs an izakaya pub. Ryoko has raised her daughter Mina alone since she divorced. Meanwhile, Mina wants to study in America, but Ryoko opposes. Mina cries to her father who lives separately. One day, Mina brings her boyfriend Koto over to work part-time job at the izakaya pub. Ryoko treats Kota like a son. She consults with Kota about Mina's wishes to study in America. Later, Kota confesses feelings he has for Ryoko.
Video: HDTVRip, MP4, AVC, H.264, 986x552, 1123 kb/s
Audio: AAC, 2 ch, 295 kb/s
Size: 762 MB
Free DownloaD Links
| KEEP2SHARE.CC | HITFILE.NET |
Free DownloaD Links II
| KEEP2SHARE.CC | HITFILE.NET |
«|» ErOtIc PaGe «|» ErOtIc BlOg «|» eRoTiC pLeAsUrE «|»