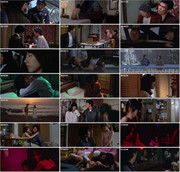 File info:
Categories: Pinku Roman Porno
Runtime: 01;24;28
Countries: Japan
Languages: Japanese
Subtitles EMBEDDED: ENGLISH | JAPANESE
Directors: Kichitaro Negishi
Cast: Yuji Honma, Yuki Ninagawa, Eiko Nagashima
Here's a terrific updating of the Crazed Fruit (1956) - a new version that is superior to the original. While the original was a seminal sun tribe classic, the new version examines the 1980s Japanese youth from a more intimate, less political perspective. Consequently, it's a remake in name only. The film focuses on the unstable relationship between two youngsters: a guy working in a sex club and a rich girl who trades her stepfather lover for a younger boyfriend just for a change. Neither one of them really understand each other - or themselves.
Video: BDRip, MKV, AVC, H.264, 1024x418, 2800 kb/s
Audio: AC-3, 2 ch, 192 kb/s
Size: 1,78 GB
Free DownloaD Links
| FILEBOOM.ME | HITFILE.NET |
Free DownloaD Links II
| FILEBOOM.ME | HITFILE.NET |
Free DownloaD Links III
| FILEBOOM.ME | HITFILE.NET |

«|» ErOtIc PaGe «|» ErOtIc BlOg «|» HoTiXxX «|» eRoTiC pLeAsUrE «|»