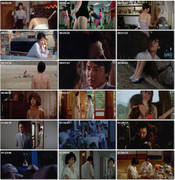 File info:
Categories: Erotic Romance Drama
Runtime: 01;41;14
Countries: South Korea
Languages: Korean
DOWNLOAD Subtitles: ENGLISH
Directors: Jang-ho Lee
Cast: Sung-Ki Ahn, Bo-Hee Lee, Hye-yeong Lee
Ja-young is experiencing difficulties navigating the two worlds of her traditional Korean customs and those of the West. Having been scarred by inappropriate contact by an adult as a young girl; she has a hard time distinguishing between right and wrong behavior with young men. Her overbearing mother has driven Ja-young to the point where she can no longer act on her own will and this leads to trouble for her. There is a theme of men fondling and caressing women's knees in the film which is the focal point of all male sexual advances towards Ja-Young. Things spiral out of control for not only Ja-Young but her family who has their fair share of issues and skeletens in the closet.
Video: DVDRip, AVI, 720x368, 1926 kb/s
Audio: MP3, 2 ch, 211 kb/s
Size: 1,36 GB
Free DownloaD Links
| FILEBOOM.ME | HITFILE.NET |
Free DownloaD Links II
| FILEBOOM.ME | HITFILE.NET |
Free DownloaD Links III
| FILEBOOM.ME | HITFILE.NET |

«|» ErOtIc PaGe «|» ErOtIc BlOg «|» HoTiXxX «|» eRoTiC pLeAsUrE «|»