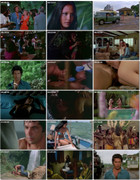 File info:
Categories: Explicit Erotic Drama
Runtime: 01;33;54
Countries: Italy, Spain
Languages (3 audio tracks): 1. Russian (MVO) | 2. Italian | 3. Polish (VO)
Directors: Bitto Albertini (as Albert Thomas)
Cast: Laura Gemser, Karin Schubert, Angelo Infanti
In her first onscreen adventure, journalist/photographer Mae Jordan (known to her readers as "Emanuelle") travels to Africa on assignment. Questions of her own racial and sexual identity come to a head as she observes the troubled marriage of her hosts, Ann and Gianni Danieli. Matters are complicated further when Emanuelle finds herself in affairs with both of them, after which she flees Africa, only to be persued by Gianni, who had earlier rejected her and ridiculed her advances.
WARNING!!! Movie contains explicit sex scenes.
Video: DVDRip, AVI, 720x554, 1879 kb/s
Audio (3 audio tracks): 1. RU. (AC-3, 2 ch, 192 kb/s) | 2. IT. (AC-3, 6 ch, 448 kb/s) | 2. PL. (AC-3, 6 ch, 448 kb/s)
Size: 1,95 GB
Free DownloaD Links
| KEEP2SHARE.CC | HITFILE.NET |
Free DownloaD Links II
| KEEP2SHARE.CC | HITFILE.NET |
Free DownloaD Links III
| KEEP2SHARE.CC | HITFILE.NET |

«|» ErOtIc PaGe «|» ErOtIc BlOg «|» HoTiXxX «|» eRoTiC pLeAsUrE «|»